REPAQ OFFERS HIGHLY PACKAGING-SPECIALIZED CONSULTING & ENGINEERING SERVICES SO THAT ANY COMPANY CAN DEVELOPED PACKAGING SPECIFIC PROJECTS THROUGH EXTERNALIZATION
• Continuous updating of legislation, amendments and regulations applicable to packaging.
• Legal labelling: Development and review according to legal requirements at national level or for export purposes.
• Development of technical sheets and packaging material specifications.
• Development of declaration of compliance of packaging material.
• Annual packaging declaration (for "Green dot" fee) and Packaging Waste Prevention plan development.
"The 360º vision of Repaq has allowed to identify points of improvement in the packaging value chain and to develop tools for our packaging structural design"
SYLVAIN GUILLARD
PACKAGING R&D MANAGER AFFINITY PETCARE
We put the packaging in the focus of our projects and analyse the impact all along the supply chain during the whole product life cycle.
• Structural Design / re-design of packaging applying the KISS principle to obtain more from less.
• Innovation in packaging gives back a considerable economic value, a clear differentiation and an improvement of customer experience. We re-structure the packaging portfolio in short, medium and long term and coordinate the launch of new developments.
• Development of more sustainable packaging aligned with EU circular economy strategy, as well as with RSC objectives of your company.
Services focused on the logistic space optimization during palletization, transport/distribution as well as the tracking load in transit and the stocks control and FIFO.
We provide these applicatives:
• CAPE PACK is a software which determines the best palletization mosaics for the empty space optimization.
• IPS is a software which determines the best mixed palletization in picking operations.
• CAL/AMP allows the monitorization of the load during the transport up-to-the-minute so the risk control during the distribution chain is ensured.
"In Repaq, they always offer us the most innovative solutions adapted to the available resources"
Ana Guasch
Querida Carmen
QUALITY AND FOOD SAFETY STANDARDS
(IFS, BRC, FSSC, ISO)
Services focused on the implementation of quality and food safety standards, such as:
• Risk assessment according to type of material. Development of a risk management plan (HARM, HACCP, food defence, food fraud).
• Third party audits of packaging material suppliers according to internal standards, or to BRC, FSSC, IFS or ISO standard.
• Implementation of quality and food safety standards in packaging manufacturers (BRC, FSSC, IFS).We are the only official consultants of BRC Packaging in Spain.
• BRC Packaging certification audits.
"Collaborating with Repaq means high confidence and a guarantee of a well-done job. With the depth of their analysis, their involvement in projects implementation and the contribution of realistic solutions, they have earned our respect for their high professionalism."
Carmen Martínez
Integrated Systems Manager Saicaflex
We develop and impart training programmes in the field of packaging attending company needs. Our clients gain a proactive work team for a continuous innovation plan.
We cover training areas such as:
• Adaptation of labelling to different sector legal requirements (food, cosmetic, health care, electrical appliance…)
• Development of sustainable package and environmental labelling.
• Good manufacturing practices in package, implementation of quality and food safety standards (BRC, IFS, FSSC).
• Development of packaging innovation plan.
• Packaging Regulatory Affairs.
• … and others, contact us to know more.
"In-company training issued by Repaq is 100% adjusted to our company requirements and allows us to get the maximum performance"
Enric Ducet
Quality Director Velcro
We collaborate with the most relevant technological centres and universities in trainings of packaging areas.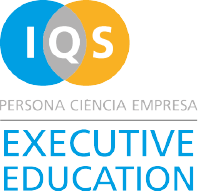 "Repaq has become our strategic partner for the development of first class training programs that are useful for the leaders of today and the future"
Luis Miravitlles
Director IQS Executive